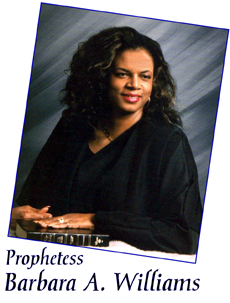 Greetings!

Praise God from whom all blessings flow. We serve a mighty God, and we want to share the message of His goodness with everyone! This may be the first time I have done anything like this, but I really wanted to share what God has placed on my heart and lips with the body of Christ in general.

In August of 2009, we had our 14th annual Power and Glory of God Conference in Detroit Michigan. We have wonderful praise and worship. Bishop Tony Russell and his musicians always do a great job, and as I was listening for the word of the Lord, I was impressed by Bishop Russell's song selection. He sang about the rain in two songs. Brother James Woods plays a stirring saxophone which completes the band. As I was listening to the Lord, I felt the unction to prophesy. This is not in itself unusual, but the way it came was.

Often the song of the Lord will come to me as a finalization of things God has been speaking to me previously. This word came out of "nowhere" except we know it was the heart and mind of God. I had to minister totally by faith, and God began to explode his truth within me.

This word runs totally contrary to what the natural circumstances are, but I know it is God. He spoke to us about the sound of abundance, and for those of you who will believe, this word will produce abundance for you.

As those who heard he word that night began to rejoice, I could sense their faith level rising for the supernatural abundant provision of God. Since that time, we have had multiple testimonies of unexpected financial miracles, jobs and promotions, and restored favor and business success. We have posted the prophecy on video below, but also the text of it is included here. We also are sharing testimonies from those who are receiving the manifestation of this word.

Saints, believe that this is our time to hear and see abundance in all things good and all things God.
~ Be blessed, Prophetess Barbara Williams
ABUNDANCE IS COMING TO THE PEOPLE OF GOD
Prophecy Given Through Barbara Williams August 13, 2009
"I hear it! Don't you hear it?
I hear it! Can you hear it?
I hear the sound of abundance of rain!

Abundance of rain!

drip drip drip drip
drip drip drip drip drip drip drip drip
Rain Rain Rain Rain Rain Rain Rain Rain Rain
It's abundance of rain!
I hear the sound of abundance of rain!
Even in famine in Detroit
I hear the sound of
abundance of rain!
I hear the sound of
abundance of rain!

Can you hear it?
drip drip drip drip
drip drip drop drop drip
drop drip drop drip drop

I hear it!
I hear it!
The Abundance of rain!
I hear the sound of
abundance of rain!

Can you hear it?
Can you hear it?
drip drip drip drip
drip drip drop drop drip drop drip drop drip drop drop drop drop drop drop...

AND A FLOOD IS COMING
I'm telling you!
A FLOOD IS COMING
I'm telling you!

Even in the midst of famine
the flood will come
the flood of abundance
of everything we need

'Cause we serve a God of Abundance!
He is not a broke, poor God!

He cares less about the economy!
He cares less about "Cap & Crunch" and "Cap & Trade" and "Cap & Tax" & "Captain Crunch!"
He cares less about "Clunkers for Truckers" and "Trade" & Stuff!


He's the God of Abundance of Rain!
drip drip drip drip
I hear it!
I hear it!
I hear the sound of abundance of rain!

And it reaches a flood...
And it reaches your house...
And it reaches your purse...
It's abundance of rain!
It's abundance of rain!
We serve a God of abundance
and an abundance, abundance of RAIN is coming!

"Coming to my people!
It's coming to my people!
Sow in the midst of famine as Isaac did, and
you'll reap 100-fold in the season of famines
because you live in the land of Abundance

Don't forget it! your abundance! abundance!
You serve a God who is never broke,
and if you go broke, He'll make it for you!
He can make anything; He created this earth,
And He will give it to His kids... WE GET IT FIRST!

I said ABUNDANCE IS COMING!
ABUNDANCE IS COMING!
Don't believe the lies that you see on the TV!
Abundance is coming to the people of God!
Abundance is coming to the people of God!

I hear it!
drip drip drip drip
The sound of abundance!
The sound of abundance!
The sound of abundance!
Amen!"
TESTIMONIES OF ABUNDANCE!
MATTHEW DZURILLA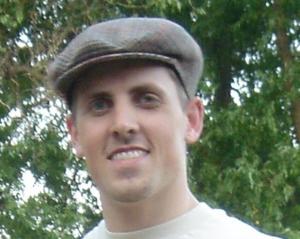 "From down and out to abundance!"
I had a chance to go to college and have all my tuition paid for by my parents and I blew it. I failed out because I was partying and doing drugs. After I got born again and delivered it was time for me to get my life back on track. However, I felt like a complete failure. The devil tried making me feel unworthy of God's blessings because of my past mistakes.

After discovering what God's word said about me I discovered that despite my past mistakes I was worthy of God's blessings because I was His son and in covenant with Him!

Shortly after I gave a $1,000 check in an offering. It was the biggest seed I had sown up to that point. Roughly a few weeks later my neighbor randomly asked me if I wanted to come work for him. He was the general sales manager of a car dealership and he wanted me to sell cars. I took the job and was instantly successful! I never knew I even had the ability to sell anything but with God's favor I became one of the top salesman in the company.

About a year in a half later the Lord spoke to me and told me to give $10,000 to my church. I was pretty shocked because I didn't have that much money but I agreed to sow what I did have and give until I reached that amount. Around the time I reached the $10,000 mark I was laid off from the dealership.

My pastors kept encouraging me to search for my new job but I was in fear that I wouldn't get my "dream job" and was starting to get lazy. But I obeyed and put my resume online. The very next day I received so many e-mails from companies wanting to interview me I could barely keep up! The abundance was coming!

My pastors suggested I take an insurance position. My dream was to work for a particular insurance company since they seemed like the best. Once again I started feeling unworthy because of my lack of education. Despite how I felt though I showed up to my first interview confident that God's word wouldn't return void, and that if I had favor with Him I would have favor with the company. The interview went better than I expected. By my third interview I was signing contracts! I was amazed at what was happening because I was literally the ONLY person in the company that didn't have a college degree!

To top it off as I was leaving the building after signing my contract I asked God to show me a sign to confirm His word. At that very moment I gazed down at the lobby floor and to my surprise written in marble lettering was Genesis 1:1 "In the beginning God created the heavens and the earth." I couldn't help but smile as a sensation of peace and joy overwhelmed me. He brought me from being down and out on drugs to being an insurance salesman! We serve the God of Abundance!

LASHAWN RAMOS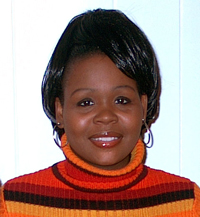 Right before the conference I got a job about that was a 6-minute drive from my home, (20 minute walk), for $7.40/hr. It was a blessing because I hadn't been working, so this was an answer to prayer. I gave my best to this job, and in return I got an award for my excellent work and was recommended for a training session of 6 weeks to be come a line leader.

On the second day of the conference, I went shopping with Anita and my engine dropped; one of the three motor mounts that support the engine broke. One the way home from the conference, the top mount broke, which left just one mount keeping the engine from completely falling out of my vehicle.

It was a blessing that I didn't have to drive far to work, or could even walk if I needed to, but I kept getting laid off every week. Sometimes I would only get two days or less per week. So I used my faith on my lunch break one day and submitted an online application for Job1. The week that I did this, I came back to work to find out I was released altogether. The following week I was notified by a job scout from Job1 who saw my online resume and thought I would be a good candidate to for a position at UPS as a guard. Praise God! This job has more pay and no lay offs, but I still needed to get my car fixed so I could drive to work.

I got many quotes, and I went to Pastor Barb who told me to pray for the right mechanic and the right price. My boys and I thanked Jesus everyday for the van to be fixed. I took it to a shop down the street from my house, and the man told me the cost would be $285 for just one of the mounts to be fixed. I told him I didn't have that amount, and he proceeded to ask me out to dinner; I refused him and told him I was a Christian, married woman. Another mechanic overheard me, and encouraged me saying, "Keep your faith," and said if I buy the parts (under $10 ea.), he would fix it for just $110! I got two done for less than the price of one! God is Good.

PARIS ADDIE
Since before the conference time, my wife, Anita & I had been experiencing trouble in the area of our finances.

After the conference, however, we began to notice more grace to get things done concerning our money as well as more favor. Although the reports about the Detroit economy have been negative, I have not failed to receive opportunities for employment, many of them being in places that pay more than minimum wage. Along with this, we have also received favor of the Lord in finding a new place to stay. Where approval for residency at an apartment complex usually takes a couple of weeks, we were approved for our apartment and moved in within just a couple of days.

In the past few weeks, Anita & I had been discussing the prophecy we received at the conference about the sound of abundance. Pastor Barb had been explaining that the prophet Elijah sent his servant out to look for the rain several times before he finally saw the cloud about the size of a man's hand.

In relation to this, I had been looking for a position as an Graphic designer that would pay a minimum of $15/hr and submitted my resume to several agencies. Just this past week I received two responses and one call back from agencies in need of a graphic designer; one willing to pay me $25/hr as a contract employee and the other willing to pay between $25-30/hr! I am very excited about what God is doing for me and I agree with our pastor that the flood is coming to the people of God.

ANITA ADDIE
Prior to the conference, my husband, Paris, and I had just lost our home to foreclosure. When I heard about the $500 pledge I wanted to give. I thought I must be crazy, considering our material circumstances. I figured it had to be God because I was excited about giving the money and my husband said it was good and he was excited too. That night I put a tenth of the pledge ($50) in the offering. As a result, many miracles have happened.

I was able to get back into school with no financial problem. I ended up going to the school to see if I could get financial aide. I walked up to the counter and the financial advisor was a girl I went to middle school with. She approved me for more than enough financial aide; so immediately, from that abundance, I was able to pay the rest of my $500 pledge in less than 30 days.

We were also able to find a place of our own to live. I asked God in prayer for an apartment with a monthly rent in the $400's, and within a couple days a co-worker told me of an apartment building having a special for $425/mo. It was a blessing! Also, the apartment is only 5 minutes from my job, 10 minutes from church, and not far from my school! God is faithful.

JUANA LOWE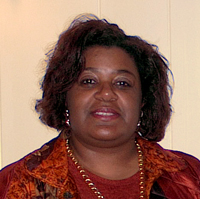 I had asked God for a promotion and had been in faith on & off for about 2 years.

About four months before the conference I applied for a position at my job and when I heard back, they told me the position had been cancelled or filled. I felt crushed because I really felt this was my job. I told pastor Barb about it and she told me this was my job and to increase my faith for it.

Whenever I felt like it wasn't for me, I would rebuke the devil and tell God "Thank you for my job."

All of a sudden, I got an email that said I just needed to take certain aspects of the test over. So I did. When I went to take the test, I found out that morning that they changed the way they determined if you're qualified. Before you had to pass all parts of the tests; If you missed one part on one test, you didn't pass. Now, you only have to re-do the parts you missed. The test was so easy for me! Two days later, I got my test results back… I passed!! Then about a few weeks later they asked me if I wanted the job. Of course, I said, "YES"!

I already scheduled two weeks vacation for the time during the conference so I could be available to serve. I was able to keep my vacation time and not worry about training until after the conference.

The Lord even worked out my vacation time. I was so refreshed and ready for my promotion. I am now making $2.50/hr more, plus I got raise in September!
GARY VASEAU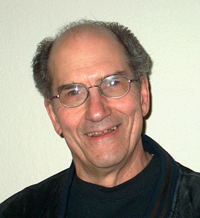 The 15-passenger van that I use to drive for the ministry was over the hill and we needed a new one. At first we were looking at pretty old vans to replace it. It grieved my heart to think that our ministry should have old or rusty things. I decided to do everything I could and to pray and believe God for a good van for us. God came through miraculously. I had some gravesites available that I had been trying to sell for over a year. Someone called me out of the blue and purchased both of them. Also, the old van sold in less than a week!

God did a wondrous work in many ways and found us a van that looks almost brand new! God also gave us favor with the seller, and he will be blessed for electing to sell to God's Children over taking a higher offer. God also worked through Pastor Barb and Mack to install a beautiful built-in DVD player for us to watch ministry DVDs for our road trips. Plus I get the blessing of using this as my gift to the ministry! Thank you, Lord!

GHITANA "RENEE" WHITE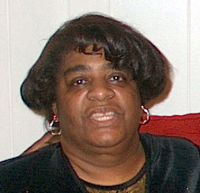 A couple of weeks ago after service, Pastor Barb was asking for praise reports, especially concerning people's jobs. At the time I felt because I didn't have a job (yet) I had no praise report to give. When I arrived home, The Holy Spirit put me under conviction, for even though I didn't have a new job yet… I had much to praise the Lord about!

I have been without a job (outside of working for God), for over two years, but God has managed that all of my bills have been paid on time. I have more than enough groceries on my table to feed myself, my daughter, my niece & her three children. I have had more than enough gas in my car to go to and from the ministry on Saturdays and Sundays and to go to the places to pay my bills, run errands for my parents, and drive my daughter to her after school activities. So, Lord, I repent!

On September 3, 2009 I lost my brother, (who was 55 years old), to a heart attack. While I was off from work I was able to spend time with my brother watching old movies, talking about things we did during our childhood, but most of all, I was able to minister the good news about Jesus and all that He had done for me.

You see, it had always been, (and still is), my desire that God would not only save my family, but before they die that they would be able to "Taste and See" that the Lord is good. My brother had been on drugs for a couple of years, he had two prior strokes (the first with no paralysis, for he walked out of the hospital proclaiming that God was going to heal him, and He did!!).

So I have a lot to praise and give thanks to the Lord about, because He is a faithful God and I know that in my brothers last moments he spent that time knowing and trusting that God's Word is true that Jesus would never leave him nor forsake him, and he was ready to meet the Lord.
PAT FRAZIER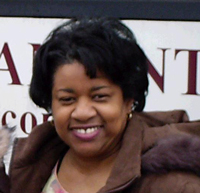 "How I Learned To Trust God With The Tithe"
I remember well the time when I started to tithe consistently. I did it because my pastor taught it and I believed he represented and was sent to me to speak what I needed to hear and do. So at age 25 I was in the process of redirecting my life to God. I had gone to college, was out on my own and just not living the way I had been taught to live. So I was desperate to be obedient in all things and tithing to me meant obedience. I remember the fear surrounding writing the check each time. I would look at the amount, which seemed so big. I'd think of all the other things I could do with this money, and what good is this doing me anyway…all from the enemy. But, I continued anyway and never missed a tithe. I learned to give the tithe first before any other obligations were met. Often this meant I would write the check on the day I was paid, which was never Sunday. I felt this was to let God know I wanted Him to have the first.

I wasn't alert enough to see how God was increasing me more and more throughout that year until I asked him to show me the benefits. That year I paid all my bills, never delinquent because I didn't have the money. I bought my first home with a small down payment and a large grant from the city. I experienced favor and increase on my job at the VA and I believe God has sustained this job for me all these years. I received much peace in knowing that God would not let me fall and I could trust him in this area. Many other blessings have come from what I started many years ago. I believe one of those has been to see God always supply my needs no matter what the situation and to grant me confidence because of obedience that I could always come to Him and ask for what I needed, knowing the supply was there.

My tax return for that first year of tithing was the same amount as my contributions. This was another way the Holy Spirit encouraged me to continue to tithe.
DIANE McCARTHY
"The Awesomeness of God!"

I guess this all started at the last conference in Detroit. During the conference we were asked to pledge $500 and to sow toward that pledge. I pledged a little more than that because I was expecting to get a settlement from an injury. The settlement money was way overdue, and I pledged off of that money. I came home from the conference believing that the money would show up.

Well, while I waited, anticipating the money's release, I had neglected to tithe off of my only income (unemployment).

Mrs. Pat (Frazier) gave an awesome testimony about how God blessed her when she made the decision to trust God and tithe consistently. Her testimony convicted and encouraged me to give and to not make excuses that I didn't have enough. I made up my mind that I would be more diligent in my giving and follow through with my pledge. A short time after making the commitment to give and follow through, my settlement money finally showed up. I paid off my pledge sowed elsewhere. Then out of nothing I was doing GOD showed up and showed out! I got a job.

I had been looking and applying, but nothing was working out. I couldn't even get the "just pay the bills" kind of job I had applied for. So I had kind of stopped looking for work. Late one night one of my old co-workers called me out of the blue to tell me about a job that was available, and that he had given my resume to our other co-worker (whom I had only met once). I was told to call the next morning and follow up on my resume submission. I called and got an interview. I was told that I would be contacted in a few days to shadow the lady that was leaving. I didn't get the email telling me to come in on that Friday, so I was going to call and ask why I didn't get the position. Before I could make the call, they called to ask where I was—they had been expecting me. I had gotten the job. They had made the decision that same day!

This job is absolutely GOD! It is the type of work that I was doing before I was laid off. I have my own office, but much larger than the one I had before, and I will be in a safer environment with flexible hours. I can change my hours to accommodate me, if need be. I will not work weekends or holidays, and I will have a short commute.