WHAT IS CYBERCHURCH?
It is the Church that goes into all the world and preaches the gospel!
Who We Are...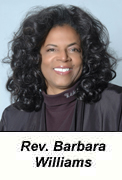 The Ministry of the Watchman began in 1990 as a prophetic teaching and intercessory prayer ministry. It began with the vision of Barbara Williams, who felt a strong desire to teach and train people who would be skilled in warfare according to the Biblical functions of the Watchman. Knowing the need in the world for prayer, Barbara obeyed the call of God to develop the ministry into a format that is easily taught to all believers.
Responding to the word in Habakkuk 2:2 to write the vision down and make it plain upon tables that he who sees it may run with it, she developed the prayer manuals that are used internationally by watchmen. This ministry is also a training area for ministry gifts (school of prophets), as the believer's ministry is taught and practiced according to Mark 16:17-18.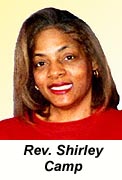 Our vision is to see a great outpouring of the Spirit of God that will release souls to be won into the Kingdom of God. Our vision is to occupy until the Lord comes, and see the whole earth filled with the knowledge of His glory as the waters cover the seas. (Hab 2:14).
We share our ministry with others through publishing the Word in books, our newsletter, "The Lord's Lighthouse", and through teachings recorded on CD, DVD, and Podcast. Our aim is to encourage and strengthen the body of Christ through teaching, testimony and news pertinent to the Ministry of the Watchman.
We invite you to join us at our local meeting in your area, or contact us for our newsletter, prayer manuals, or for information on establishing a chapter in your area.