Sherry Smyth ~ Roseville, MI
I had a broken right foot and walked with a crutch.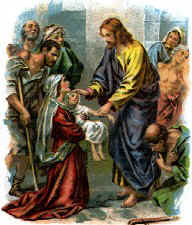 I could not feel 3 of my toes. I walked over 4 miles to come to the Detroit Sunday Service to get His healing. The minister (Clydell Mason) was talking about peace. I went up to the altar and asked her, "How do I receive Jesus' peace again?" and explained my situation to her. She started praying for me, then she put her hands over my cast and started praying. I felt a warm sensation over my entire foot. When I looked down, I saw a bright light. The minister asked me to stand and she took away my crutch and she began walking with me. Then she let go of my hands and I walked in front of her. With each step I began walking faster and faster and my foot did not hurt anymore. I could even feel my toes once again. Jesus gave me the best miracle ever!
THANK YOU JESUS! I LOVE YOU!
I know now I will find my place.
Marcia Herbst ~ Sterling Heights, MI

In the past months, there have been a couple of times at the offering when Rev. Barbara Williams would decree a special anointing or give instruction in order to receive a certain blessing in our return. Whenever the prophet would call for that extra anointing I would obey and follow the directions.
I have already begun to receive a return on that giving. Within the last month, I was blessed by a gift of $1000 from my mother for "no apparent reason." I have received a rebate of $640 on my lease car, which was totally unexpected. Finally, I received (from last semester) a grant from the State of Michigan to defray the cost of my tuition at the University of Detroit -- and the amount of the grant was over and beyond my student loans. God has shown me that He is a Faithful God who has not forgotten me.
I rejoice at the obedience of the prophet and the great love of God for all His children.
Joyce Johnson ~ Detroit, MI

Back in the summer we had an unusual anointing service where Barb asked for each of us to pass our wallets & billfolds forward to be prayed over. When she got to my wallet she held is and announced that there was "emergency" money in that one. I felt "Oh Lord now what". Well, nothing happened right away, and life proceeded, until this past month. Just as we were approaching the January Gathering of Eagles conference, the company I worked for began paying the employees late (1-3 weeks) and I was very pressed to pay the bills, and complete payment for the conference. I managed to complete the payments, but arrived at conference without collecting payroll.

I showed up off of the "crumbs" from the last pay I had gotten, and I placed the bulk of what I had left in the bank into the offering. When I arrived home, everything I had put into the offering was waiting for me in the form of a check I had not expected.

I returned to work, completed the work week, and on Feb. 2, and at the close of the day my employer announced an "emergency" meeting. At the meeting they announced an immediate emergency layoff of all staff -- everybody --and we would not get out paycheck either. We got no advanced notice, and no known date to collect our outstanding payroll (now 2 full checks and 1 week overage are owed.)

During the course of the last 2-3 months of school of ministry much encouragement had been given toward using wisdom and paying off debts. I took heed closed some accounts, and made January payments (in December) on most of my bills (this truly was the Lords leading).

Now, just when I had no paycheck in hand, a settlement from a former employer's bankruptcy (my "emergency" money) showed up. I had been pursuing it since early January, since everyone else I worked with received their payment Dec. 21st. (in time to spend it on Christmas!) I found out my check has also been sent in that very same December mailing, but still hadn't arrived 6 weeks later! So I pursued, and got a second mailing issued. My original check and my replacement check arrived at my door exactly at the same moment. When the mail carrier brought both of them to my door I had a revelation from the Lord that he knows exactly what I need and has it precisely scheduled for me.

Tonya Sams ~ Cleveland, OH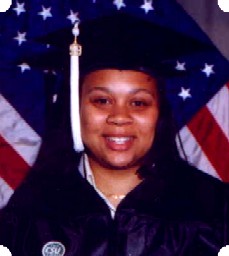 My Parents were divorced when I was a child. For some time now I have wanted to get in contact with my father. The last time that I talked to him was about three years ago. I wanted to have a relationship with my father but I knew that I had to wait until the right time. I often prayed that God would show me how to forgive and help soften my heart.
At the Ministry of the Watchman's June Healing School in Toledo there was a table full of Father's Day Gifts. There was an altar call given to anoint all the Father's Day gift items with the power of reconciliation. I stepped out in faith and decided to buy a picture frame with scriptures on it for my father. I put my college graduation picture inside the frame.
Later that evening, I contacted family in Alabama to see if they knew how I could reach my grandmother and my father. The next day my cousin finally returned my call and told me how to reach my grandmother. I talked to my grandmother and she said that when she heard from my father she would tell him to call me. My father's a truck driver and is often away from home weeks at a time, but praise God, my father was coming to the town where I live the same day that I talked to my grandmother!! I got a chance to see him that evening and we came to the conclusion that we had to forgive one another and restore our relationship.
I'm so glad that I listened to God when He said that it was time to make amends with my father. I am extremely grateful that God is true to His word and that He restores all things. Praise God!!!
Tonde Aikens ~ Bronx, NY
Hi. This testimony is to the Glory of God. I was in the Gathering of Eagles conference. I had no money to even get to the meeting but Rev. Barb Williams and Rev. Shirley Camp called my house to make arrangements for me to get to the meeting. Well, this was certainly a shock for me because I'm not used too any minister of God calling a lay member to make arrangements for them t

o come too their meeting. I had a little resistance from my husband but, with the power of God in Rev. Shirley and Barb's lives, I was free to come to the meeting. Once I got there, I was blessed by one of the sisters, who sowed a $100 seed offering on my behalf. Thank God for her obedience! To the glory of God I have not been broke since that meeting.
Tiffani L. Henry ~ Cleveland, OH

Upon completion of school, I began to look for a job here in the Cleveland area. (I'm originally from Southern Ohio, but I like it in Cleveland and didn't want to move.) So when I was offered a job, I took what looked and sounded to be the best. This all happened before I came to this Ministry, but I was still able to recognize that most people at that job had severe problems; while they were trying to fight man, it was actually a spiritual warfare that they were engaged in. There was also a great poverty mentality evident throughout the entire building. In addition to these things, I wasn't being treated fairly, (people putting their names on my work, denying me advancements when the quality of my work was said to be above the requirement, that sort of thing). After praying and asking God for a job that would not only pay me adequately for my work, but also be in a place that was free from strife, it seemed that a position was created for me with another company.
I am now with a private firm with only 3-4 people in the office. And although the spirits of Pharaoh and Jezebel still try to persist, it's on a much smaller scale. And the good thing is that I have even greater opportunities to minister to people because there's much less traffic coming through. Then God gave me confirmation that I made the right decision when I went back to my old job to pick up some paperwork. My old supervisor told me that she was going to put a curse on some guy there. Who knows what she was brewing up when I was there! That's all I needed to hear to know, for sure, that I had made the right move. What's even better than all this--I've only been at this new job for about 7 months and there is now talk of promotion and a raise. I praise God for His many blessings!
Rev. Brenda Zedlitz ~ Pampa, TX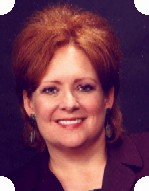 Hello, Watchmen!!!!!!
Just wanted to write and give my praise report: I was healed 15 years ago of a stomach ulcer through a word of knowledge during a conference. This happened during a time of intense transition in my life, and the healing was more than a physical thing… it was a confirmation to me that God was in the transition in the middle of the storm and that He was in control.
Fast forward to 2000... around Christmas, I began having symptoms again of the ulcer. My healing had been so complete that I had thrown out all medication and had not had a symptom since. Suddenly I was faced with the old pain and symptoms. It progressed becoming increasingly more painful to a point yesterday that I was literally beside myself with pain. I could not do anything except rock back and forth on the side of the bed. My husband, Mark, and my girls prayed for me, as did the members of our home group. My mother brought over some 10-year-old stomach medicine (I guess this qualifies as faith without works or something along that line). I got some relief and went to sleep.
I dragged myself to school this morning and after my morning classes plodded over to the computer lab. On what I thought was a whim, I decided to check my email. Of course, the daily teaching from Barb was there, and then … the word of the Lord to me! Today's healing Rx: Nahum 1:9 "...affliction shall not rise up a second time." Praise God!!!!
Mark had issued firm directives that I had to either get confirmation of my healing, or go to the hospital for testing so I could have medication to ease the situation up. I received the confirmation!!!!!
Thank you, Ministry of the Watchman, for your diligence and faithfulness over the daily teaching. This has given my faith the boost I needed to pursue and overcome!!!!!!
Gary Vaseau ~ Brighton, MI

In October of the year 2000, I began thinking that I should get my wife to agree with me on a particular dream house; knowing that if we could come into agreement on a thing we would have power. At the time, I didn't know that it was God stirring me in this direction. But He was, as you will see.
We looked at one house that was on a lake that I knew from childhood. The location was perfect, but the rooms inside were too small. It was also a lot of money, and I just didn't have the faith for that much money YET. Then we looked at another house and the construction was good, but the yard size wasn't there. Meanwhile, God began to increase my faith. I could actually see that God was getting involved in this. So I determined to stick to my first objective to get OUR dream house. I really began to think more of getting her dream house than mine. Then we found one.
The price in the natural looked impossible, (by the way it still does). At one time, we had a home in the inner city with 6 bedrooms and we all have had it in our heart ever since. Well, we found one and it had brick siding to boot. Not only that, but 2 ½ acres of land as well. We love country. I said to God, "If this is you it will go through, if not it won't." It did.
Meanwhile Chrysler started talking bad times and started cutting back hours of overtime. Those who know me know that I have always worked a lot of overtime and still lived paycheck to paycheck. Of course everyone at work said it was a bad time to buy, but nevertheless we bought and God blessed. Not only this but He blessed me with a new van just as the other van was beginning to wear out.
I was driving to work in a very heavy snowstorm and was doing well for 37 miles without a single slip. But when I went down an underpass, suddenly the van spun out, hit a guardrail on the other side of the road, bounced off, and hit with the other end. Amazingly (PRAISE GOD) no one was hurt and no other vehicles were damaged. So they totaled the vehicle. Of course things looked bad but I praised God. I could not find another van (of my self). I had tried everything. Then two days before our monthly empowerment meeting, the local dealer called me, and they had found a van with low miles, bigger and better than the last, and even with the same payments! NOW, THAT'S GOD!
My working hours have been cut in half; I've had weekends off with my family and have had plenty to live on. Checks still keep coming in for one reason or another, such as from paying off the loans on the old house or on the old van etc. God is miraculously providing while the country and Chrysler Corporation are speaking woe. Praise God!
Now that I'm in the new house and have signed the deal, the devil is showing us many faults. One of the problems in the new house was the heating bills were very high. But I can hardly wait to see what God will do next. I have been sharing a ride with a guy at work to save gas money. I play ministry tapes for him and encourage him to come up higher. He is a pipe fitter and licensed contractor in plumbing. He knows how to fix the heating problem, and says he will do it for cost. NOW, THAT'S GOD!
Rosalie Krantz ~ Utica, MI

At the Gathering of Eagles Conference, Sister Miriam Hellman asked where I needed prayer. I especially needed a miracle in my neck and my shoulders. In the last twenty years, I had four different accidents that affected my neck, not to mention a couple of bad falls. Last year had been the most recent when I slipped and fell by a swimming pool; the fall hurt my arm, but affected my shoulders and neck. X-rays showed the neck vertebrae were damaged. That caused me discomfort, especially when I drove.
Sister Hellman said, "do you know you're accident prone?" I had never thought of that, but with all the different accidents, (starting at the age of four, when I had lost the sight of my right eye), I had to agree. She prayed and took authority over it and broke that thing! Hallelujah! Then she laid hands on my neck and shoulders; as Sister Hellman prayed, it felt like the Holy Spirit put a warm compress on my neck and shoulders. It was HEAVENLY! I was loving that! My neck felt released & I could move it with no stiffness. It was wonderful. THANK YOU JESUS!
I also received prayer for my knees that were damaged. This healing has been slower, but my knees are better. I'm thanking God all the time. Since the conference, I've had two near misses while driving. I'm claiming Nahum 1:9, "Affliction will not rise up a second time." I'm praising God for Divine protection & NO MORE ACCIDENTS!
All Glory to God!
Maria Hernandez ~ Richmond Heights, OH

(Maria and Her brother, Juan) I came to the Ministry of the Watchman in 1992 without any knowledge of what a Great Big God we serve. The first thing I learned was "who I am in Christ." I learned that He knew who I was, that He had planned my life from before the foundations of the earth. He knew the day I would come and surrender my life to Him. I learned, through teaching and studying the ministry teaching tapes, what the Word says about God's love and promises. As I learned, my bouts of suicide, depression, rejection, anger, and unforgiveness were becoming insignificant, while the salvation of my household, and the release of my brothers, who had been in prison for years became more significant. God promised that "as for me, and my household, we shall serve the Lord." I knew that the same God that saved my life was going to do the same for my family. I became more interested in learning how God was uprooting and destroying satan's tactics in my family. I would make copies of prayers out of our prayer manual and mail them to friends and family. After years of being the only saved individual, I learned to let God and the Watchman Ministry be my family.
Today, my brothers Edwin and Jose are released from prison. Edwin, Jose, Jose's wife Marissa, along with my nieces attended their first Gathering of Eagles Conference this past January. They went back home with more God knowledge and strength ready to tear and regain all that the devil has stolen from them. My younger brother, Juan, (pictured with me above) now lives with me and is active in the ministry. What a Great Big God we serve!!
Rev. Marlene Torres ~ Clinton Township, MI

I was at your Gathering of Eagles Conference in January. I had been told by the Lord to come three weeks before when I saw an ad in a Christian Newsletter. God said to me, "Go get your miracle!
Jesus worked this morning! I was told by Miriam Hellman to be a peacemaker. I had been fighting with my boss (a practicing witch) and a Christian brother, who I needed to apologize to. I made peace that night after church.
I listened to a tape by Joyce Meyers, and Miriam's message about being good on your job now, so that God can increase you and give you a better paying job. Just yesterday, (three days from my obedience to God), I've been asked to take a job for double my pay. Also, for the first time, my feet are smooth like a baby—no fungus under the skin! Hallelujah!! Next I expect my menstrual periods to resume and my weight to fall off with my efforts and God's Love in Jesus.

Cynthia Feth ~ Livonia, MI

Praise God for an immediate faith-booster and return on my giving at the Gathering of Eagles conference.
Separate from our designated giving for the conference, I stepped out on Saturday night and invested an additional $1,000. The anointing was powerful that night as Prophetess Miriam Hellman called for this amount specifically, and for people to stand up and give it.
I had never responded to such a word because it always seemed a strange request. But that night I did. I did not have the $1,000 as an extra amount just sitting in my checking account; I stepped out in faith and handed over the $1,000 check.
This week the bank sent me $1,650 because they found two mistakes made regarding my house closing December 20, 2000. An immediate return plus an extra amount!
A person said to me "if you hadn't given the $1,000, you would have had it plus what the bank sent!" I thought, "how strange it is for a person to think this way." I responded, "No, I obeyed the Voice of Wisdom," and God always returns pressed down, shaken together and running over. For I know that no bank just happens to go back and seek out mistakes. God was working on our behalf and the mistakes came out of the darkness! (He reveals to us the hidden treasures of darkness.)
I thank God for Prophetess Barb Williams investing four years of training into me, so I am able to incline my ear to the Voice of Wisdom. I obeyed the words of the prophet, gave, and have quickly received from the Lord.
"I WILL DECLARE THY GREATNESS!" Psa. 145:6
"FOR THE TESTIMONY OF JESUS IS THE SPIRIT OF PROPHECY." Rev. 19:10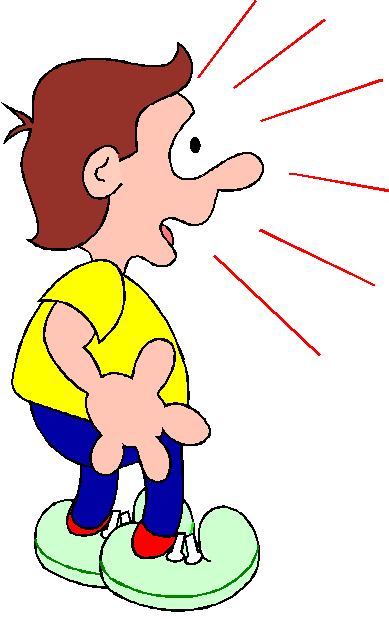 This year Our God has been WAY TOO BIG for everything we've had to face. He has been our Great Big God, Our Shepherd, Our Healer, Our Miracle-Working God, and so much more.
We encourage you to share your testimonies about what the Lord has done for you this year. Have you meditated on the Word, obeyed a prophecy or a Word of instruction and seen the Lord work on your behalf? Have you received your miracle at a Healing service, or by a prayer cloth? Have you been healed by taking your daily "prescription" from the Word of God? How has God demonstrated His Greatness to you? Testify of His wondrous works so that others may be encouraged by God's faithfulness, and so that they can see the same results in their life. The Testimony of Jesus is the Spirit of prophecy, and your testimony may help others press in for their miracle.
EMAIL YOUR TESTIMONIES TO ministryofthewatchman@gmail.com
OR MAIL THEM TO:
P.O. Box 43334, Cleveland, OH 44143
(If possible, enclose your picture so that we can include it with your testimony)